Wifibooth
Helping photographers, DJs, event staff, and party hosts run a professional photobooth
App Store
Visit Website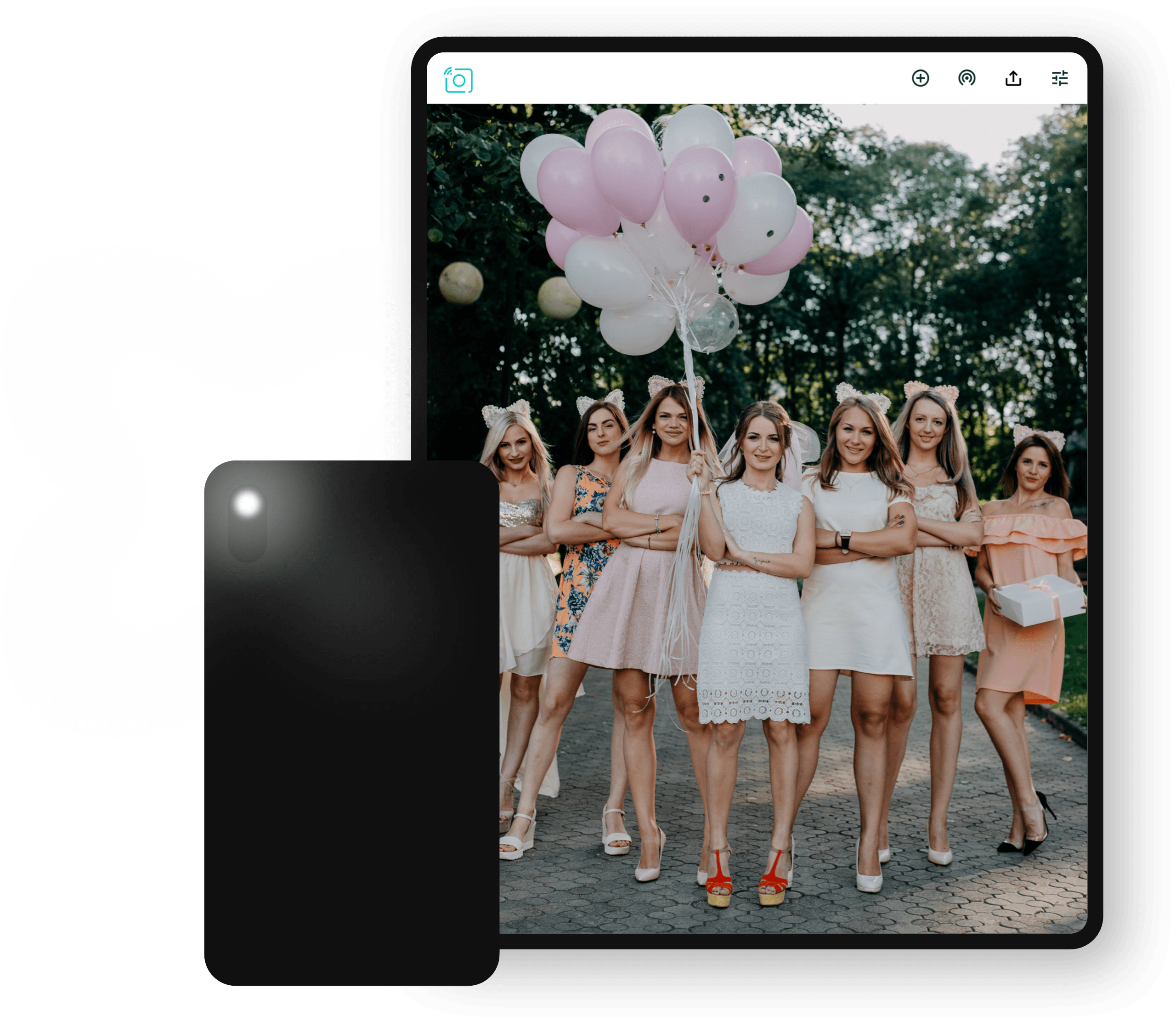 Less than a week before my event, arrangements with a professional photo booth company fell through. With little time left, I began researching to see if a DIY photo booth setup would be feasible. That's when I stumbled onto this gem.
Sarah,
App Review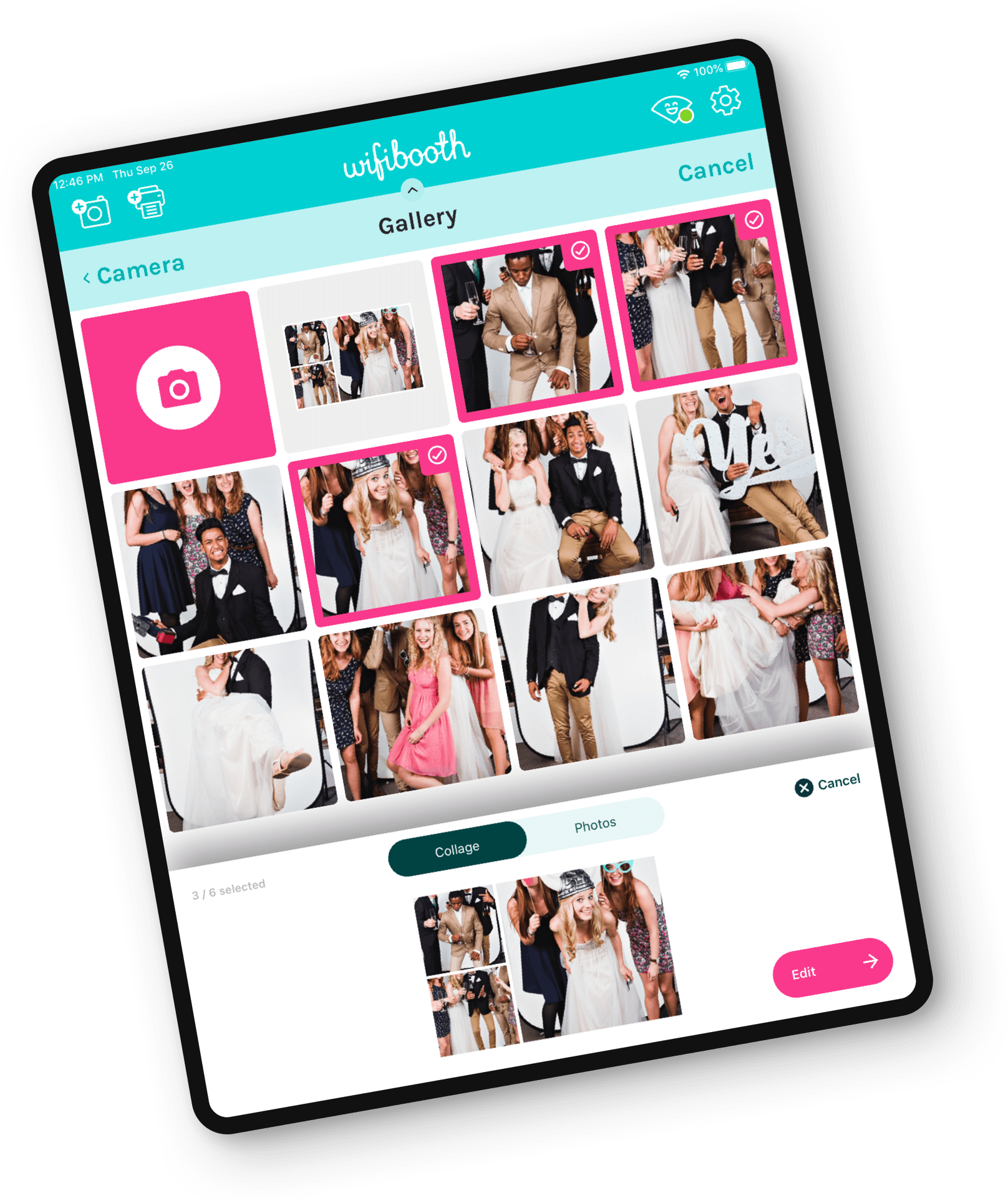 Leverage your Equipment
Earn more with the gear you already have.
Wifibooth for iPad connects to your iPhone or your Canon, Nikon, Sony, Fuji, Olympus, or Panasonic camera for a professional photobooth experience. Use the tools you trust and leave the computer at home.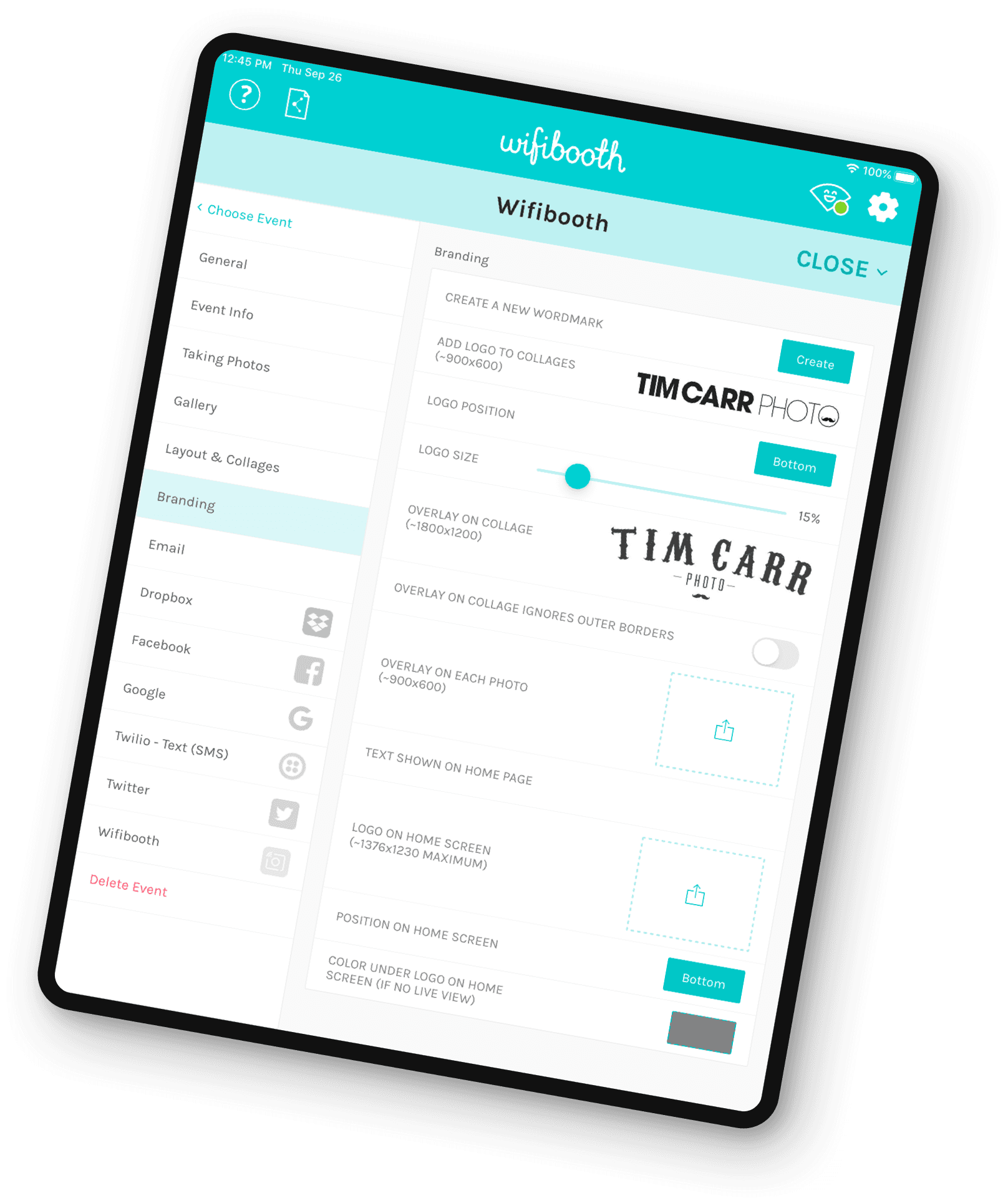 Get the right exposure
More revenue, brand reach, and portfolio visitors
Are you already offering photographic services & managing clients? Then you're doing the hard part already — now start earning more at every event. Watch as guests use Wifibooth to share their creations on social media, putting your logo in front of thousands of potential customers.
Powerful features and customization enable a pro photobooth experience.
Connect to a real camera and lighting system
Remote iPhone camera
Sharing is Caring
Print perfect collages in just a single tap
Get your Brand out there