SoloLink
Share your iPhone camera & connected printers to your iPad, even without wifi
App Store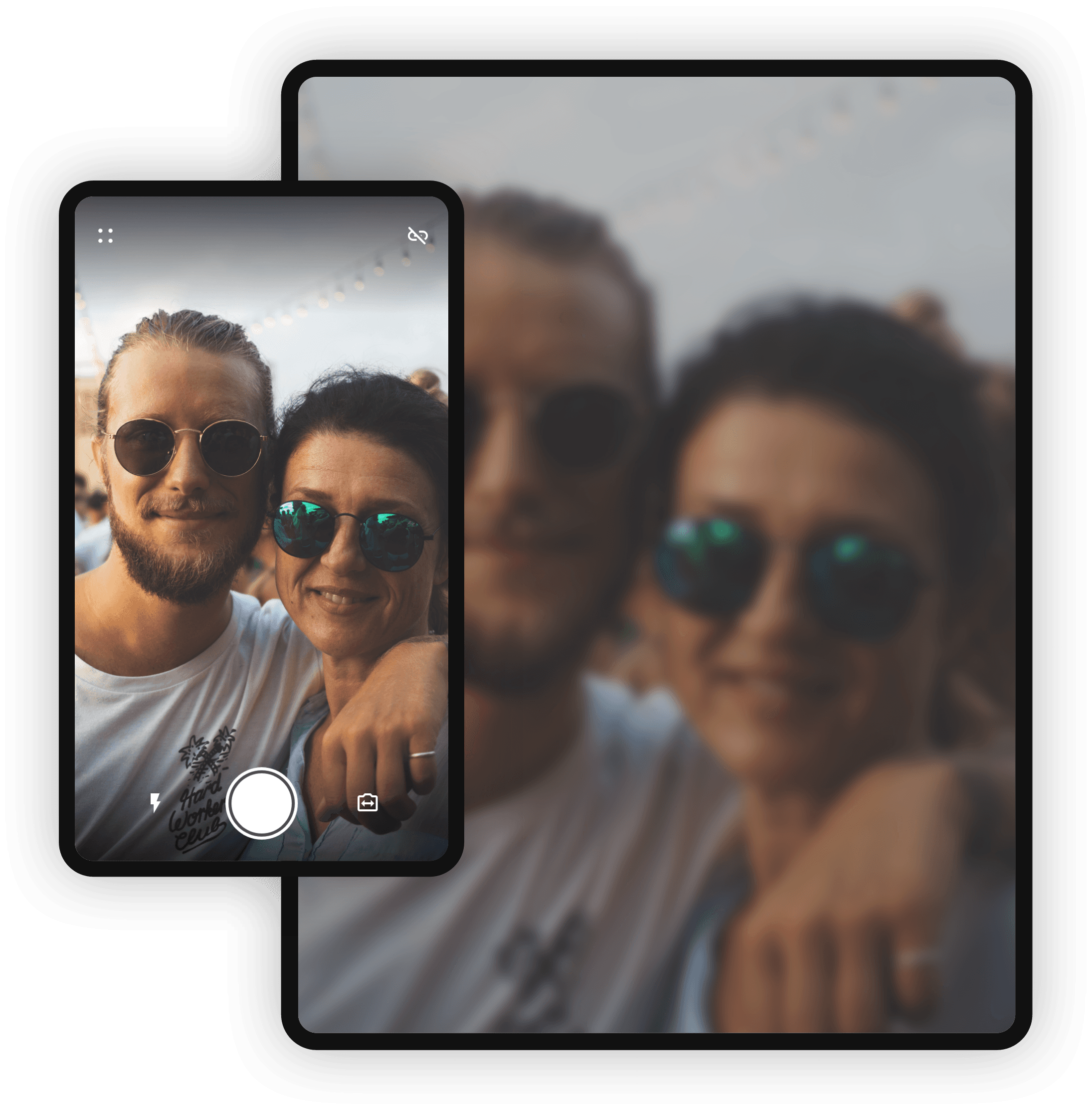 Being able to use the power of my iPhone's camera remotely from my iPad is awesome!
Anonymous,
App Review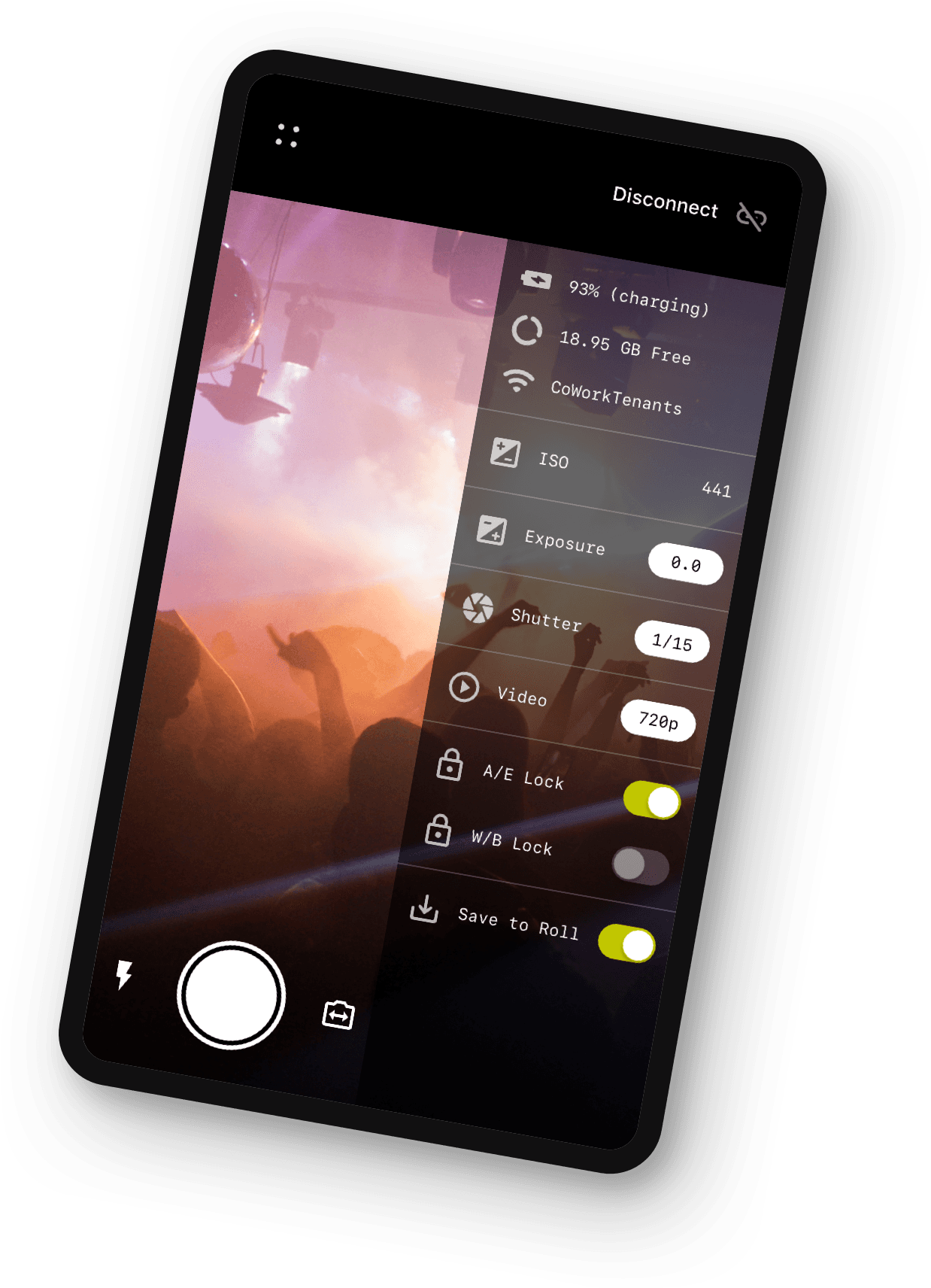 Capture Remotely
Share your iPhone's camera with Wifibooth
Your iPad's camera is not as good as your iPhone's rear camera. Share your iPhone camera to your iPad with SoloLink: run SoloLink on your iPhone, and Wifibooth on your iPad. Advanced features like green-screen and manual camera controls (exposure bias, exposure lock, video / live view resolution) are available -- all for FREE with no sign-up required.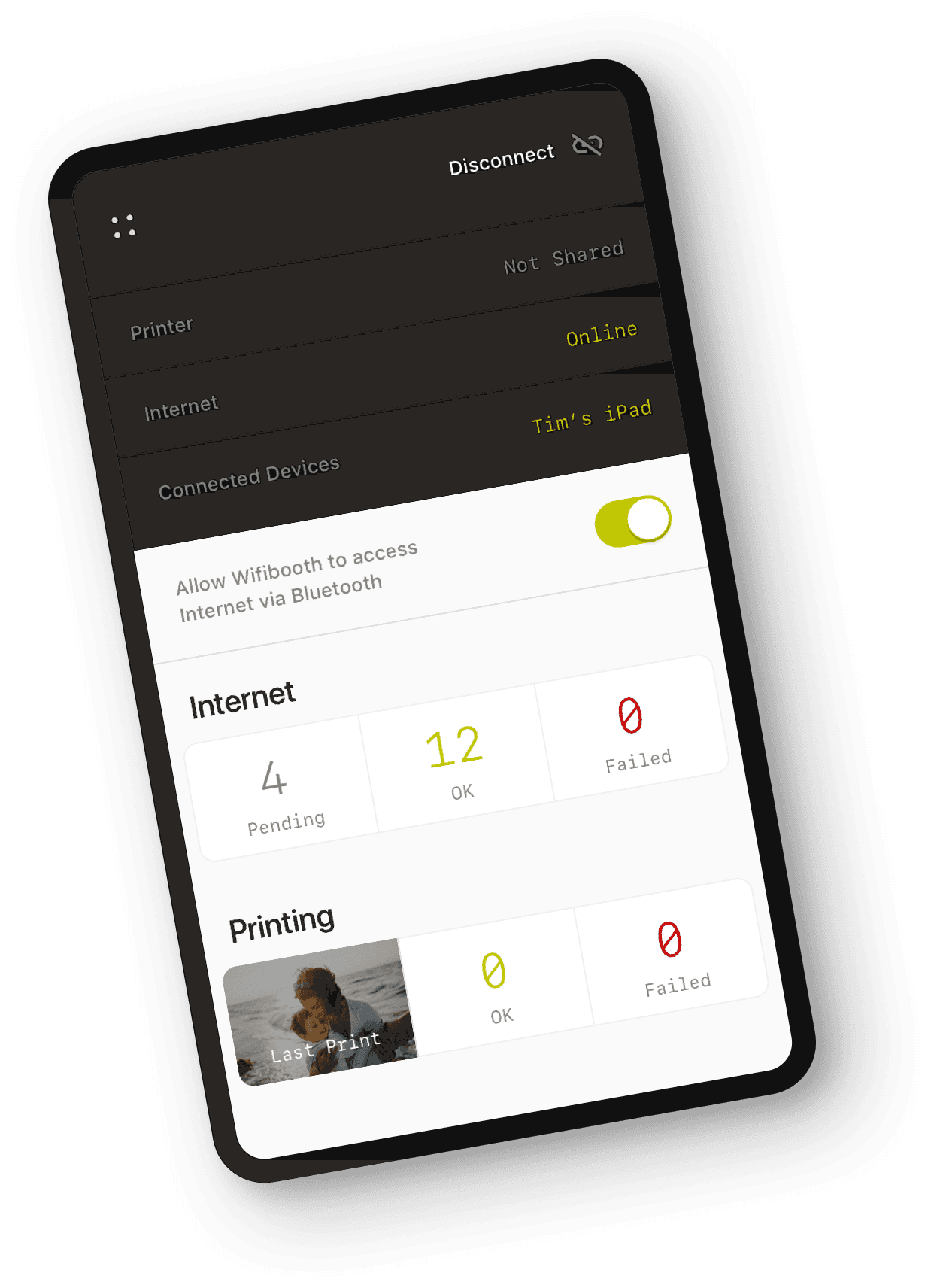 Print & Upload
Share your printer & internet with Wifibooth
Is Wifibooth connected to your camera's wifi, so you can't add your printer? Use SoloLink to connect to your printer. AirPrint-capable and DNP WPS printers are supported. You can also share the internet connection from SoloLink to Wifibooth, so that Wifibooth can send email, texts, upload to Dropbox or Facebook all while still connected to the wifi of your camera.